About Our Center
The Hartford Center for Mature Market Excellence® creates innovative business solutions for the mature market. Staffed by gerontologists, the center is uniquely positioned to apply knowledge of aging to develop one-of-a-kind products and services for The Hartford's customers, and specialized training for The Hartford's employees.
The center conducts original research in partnership with academic institutions and produces public education programs on safety, mobility and independence. The Hartford has had this in-house expertise since 1984, guiding The Hartford to unparalleled success in understanding and serving the mature market.

Our Gerontologists
Every member of The Hartford Center for Mature Market Excellence is highly credentialed and has an advanced degree in an aging-related field. This rich academic background provides them with unique knowledge of the psychological, sociological, and financial dimensions of aging.
Jodi Olshevski, M.S., Gerontology
Executive Director and Gerontologist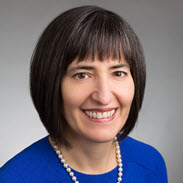 Jodi Olshevski is Executive Director of The Hartford Center for Mature Market Excellence, leading a team of corporate gerontologists who conduct primary research and deliver expert services across The Hartford Financial Services Group. The team has won numerous awards, and is nationally-recognized as the pre-eminent corporate gerontology organization in the United States.
An expert on a wide array of aging related topics, such as caregiving, eldercare, housing, and older driver issues, Olshevski has been interviewed widely by national and regional television and radio shows, including the CBS Early Show and NBC New York Nightly News, and by national publications such as the Chicago Tribune, USA Today, the Los Angeles Times, and the AARP Bulletin, to name a few. Olshevski is a frequent lecturer on business and aging at professional conferences and on industry panels, has held an adjunct faculty position at Pennsylvania State University, and is a Visiting Research Fellow at the MIT AgeLab. She is also co-author of the book Stress Reduction for Caregivers, published by Taylor & Francis.
Jody Brown, M.S., Gerontology
Corporate Gerontologist
Jody Brown is responsible for the delivery and development of mature market education at The Hartford Center for Mature Market Excellence. An expert in caregiving, eldercare, health and aging, she has over 25 years of experience in effective application of her unique knowledge to the development of effective learning programs. Jody is highly skilled in utilizing multiple delivery platforms to maximize the learning process across various business areas.
Cindy Hellyar, M.A., Human Development/Gerontology
Director of Customer Engagement and Corporate Gerontologist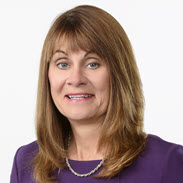 Cindy Hellyar is Director of Customer Engagement at The Hartford Center for Mature Market Excellence, responsible for creating and implementing programs that provide unique offerings for The Hartford's mature customers. With over 25 years of experience applying aging expertise to business development, she leads efforts around product and service innovations, ensuring the creation of distinctive business solutions for today's 50+ consumers. In addition, Cindy has led research and public education campaigns on disaster preparedness in partnership with MIT AgeLab. Cindy serves on the Board of Directors of Retired Senior Volunteer Program (RSVP) of Central Connecticut.
Shelley Holt, M.A., Human Development/Gerontology
Director of Education and Corporate Gerontologist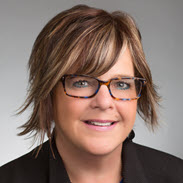 Shelley Holt is Director of Education at The Hartford Center for Mature Market Excellence. She is responsible for leading The Hartford's industry-leading mature market education programs. Shelley directs the strategy, development, and delivery of the center's core curriculum, utilizing multiple formats and platforms to achieve optimal learning outcomes. Shelley brings vast experience in technology, learning and aging, and has received national award recognition for producing media-rich, interactive online gerontology learning courses.
Beth Tracton-Bishop, Ph.D., Sociology, Graduate Certificate in Gerontology
Director of Research and Corporate Gerontologist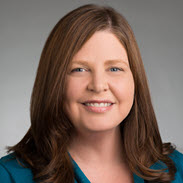 Beth Tracton-Bishop is Director of Research at The Hartford Center for Mature Market Excellence, leading the center's research agenda and academic partnerships with the MIT AgeLab and the University of Southern California.
Beth is responsible for developing and executing multi-year qualitative and quantitative research studies related to older driver safety, home design, and family transitions, with a focus on translating research findings to consumer based information and public education campaigns. Beth is a frequent presenter at national academic conferences.