Feel the Power a Cash Flow Solution for Customers Has on Your Business

That power is a bump in your retention – as much as three points -- when your customer elects to pay premiums with our XactPAY option for their workers' compensation policy from The Hartford. Compared to an estimated annual payroll amount, XactPAY relies on real-time payroll to calculate premiums, resulting in more accurate premium payments. This means customers are less likely to be on the hook for an audit adjustment at the end of the policy term because of under reported payroll. Or pay more than they need to throughout the year. And XactPAY offers customers some powerful benefits including:
NO down payments
NO monthly billing or finance fees
NO fees or service charges for electing this option
How XactPAY Compares to a Traditional Billing Option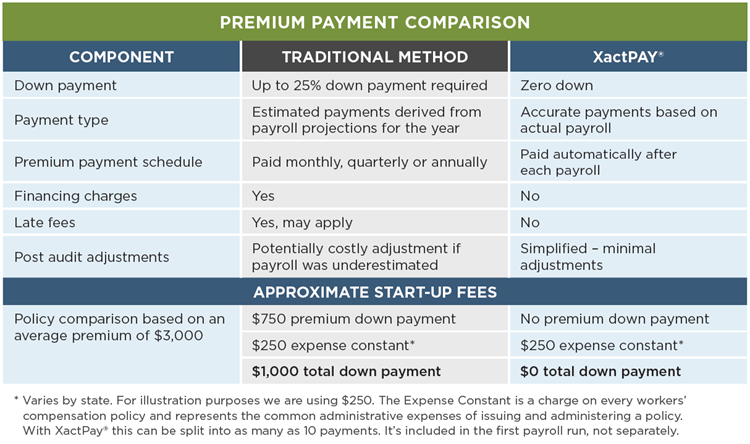 Your XactPAY Resources
Getting Started
Video Series Brings Benefits of Payroll Billing to Life
In a study conducted earlier this year by The Hartford, we learned that once a small business owner hears about payroll billing, they want it. Our
payroll billing video series
is designed to help you take advantage of this opportunity. Each video is just under a minute long so you can quickly and easily get the information you need without a big time commitment. And, we have a
customer-facing video
to help you sell the value of this billing information.
Onboarding Customers Who've Elected XactPAY