Popular Business Insurance Solutions
Business insurance helps protect business and small business owners, like you, from financial losses. These losses can be caused by a variety of risks to your property. Covered risks include:
Accidents
Theft
Property damage
Professional errors
Lawsuits
Insurance for businesses also known as commercial insurance can cover some of an injured workers' lost wages. It can also provide access to programs to help them get back to work. Commercial business insurance can help protect you from losses resulting from liability claims.
Importance of Business Insurance Coverage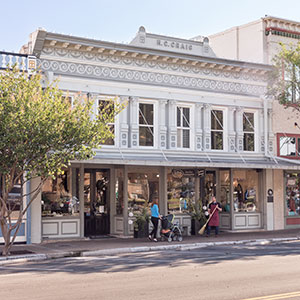 Businesses large and small need business insurance for many reasons. One reason is that in most states, you'll need certain coverages for a business to operate. This usually includes
workers' compensation insurance
and unemployment insurance. Insurance for business can also help cover the costs of legal claims made against a business.
Without
liability insurance
, a business that has to pay the costs of a claim or lawsuit out of pocket may not have the financial means to survive. Business insurance can also protect businesses from the financial risks of:
Property loss
Repairing or replacing physical property after fire, theft, vandalism
If you don't have business insurance, you may not be able to endure the costs that result from a variety of business exposures. This can lead to going out of business. Some of these exposures can include:
Property damage
Legal claims by third parties
Work-related employee illness and injury
Choose the Best Business Insurance Options
In order to protect your business's property, income, and financial assets, you'll need to consider three common insurance coverages. These coverage options include:
Commercial property insurance
General liability insurance
Business income coverage
One or multiple locations
Tools
Computers
Inventory
Accounts receivable
Commercial property insurance can help cover the loss of these assets if they are damaged or destroyed by a covered event.
Bodily injury
Property damage
Advertising mistakes
Business income insurance
helps replace income lost when you must suspend your operation due to a covered loss. For example, say your business had to suspend operations due to a fire destroying part of your building. Business income insurance can help cover the lost income. This coverage can help you meet financial obligations like payroll and rent.
Depending on your industry, you can customize coverage to help address unique risks. You can do this by choosing a broad variety of additional commercial coverages. Beyond the standard coverages, we offer many other types of insurance products for businesses. Each is designed to help protect companies against a specific exposure they face.
Additional Types of Business Insurance
The different
types of business insurance
coverages can be as unique as your business. Your business deserves an insurance solution appropriate to the specific risks you face. That's why we offer a wide range of
business insurance coverages
. This wide range helps you customize your insurance with the right combination of policies or endorsements. This helps you address your unique needs. Some popular coverages include:
Trusted Business Experience
As a business owner, you need a business insurance company you can count on. For more than 200 years The Hartford has helped companies prevail through the unexpected. Today, we're still considered a trusted insurance company.
The Hartford has been named a World's Most Ethical Company
®
11 times by the Ethisphere Institute.
1
Get a
business insurance quote
today and learn how The Hartford can help protect your businesses. Our licensed insurance professionals are eager to answer your questions.
More Answers to Frequently Asked Business Insurance Questions
Additional disclosures below.
Workers' Compensation Insurance
Commercial Auto Insurance
Commercial Property Insurance
General Liability Insurance