Customer First, Investing to Grow, Living our Values
Our leaders have a clear vision for the future of The Hartford, focused on putting the customer at the center of everything we do while investing to drive profitable growth. How the company does business is just as important as what we do. The Hartford's management team is guided by strong ethics, governance, sustainability and risk management practices that are core to who we are.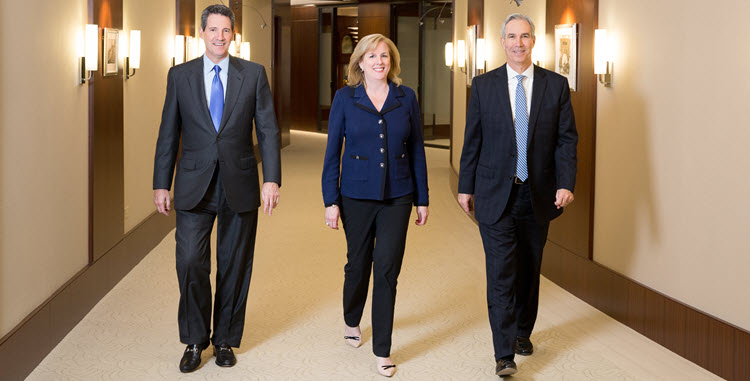 Our leaders include (from left) Chairman & CEO Christopher Swift, Chief Financial Officer Beth Bombara and President Doug Elliot.
Meet Our Chairman & CEO
Chris is responsible for our strategy and growth, capital allocation and the company's performance, culture and leadership.

"I am honored and privileged to be leading this great institution and excited about the future we are building together. Ethics and morals play a big part in our trust-based business; it's those little decisions we make every day that matter in the end."
Fighting to Save Lives
The opioid epidemic is a national crisis – and The Hartford is helping to reduce the impact on the workforce. In U.S. News & World Report, Chris writes, "We can overcome the opioid crisis. But we must act quickly, before the burden grows even bigger." You can
read his full opinion piece here
. Watch Chris address the crisis during his keynote interview at a Connecticut economic summit.
Watch Congressman Tom MacArthur
from New Jersey, co-chair of the Bipartisan Heroin Task Force, speak about The Hartford's opioid management strategy at The Hill's event "America's Opioid Epidemic: A Role for Technology."