Turning Everyday Kids into Everyday Heroes
We created the Junior Fire Marshal® program to teach kids the basics of fire prevention and safety. We've been doing that since 1947 and have deputized more than 110 million Junior Fire Marshals – but we don't do it alone. Our partners are you – and the teachers, parents and local fire officials who help strengthen our mission. Together we prevail, and we will continue to ensure that future generations of children proudly wear our signature red fire helmets.
Safe is the Way
Learn about the Junior Fire Marshal program's legacy and our mission moving forward, which includes the new mobile fire safety house visiting schools across the country.
"Without the Junior Fire Marshal program, fire calls would be increased in some of our most vulnerable neighborhoods, compromising life safety." – Fire Chief Reginald Freeman, City of Hartford, CT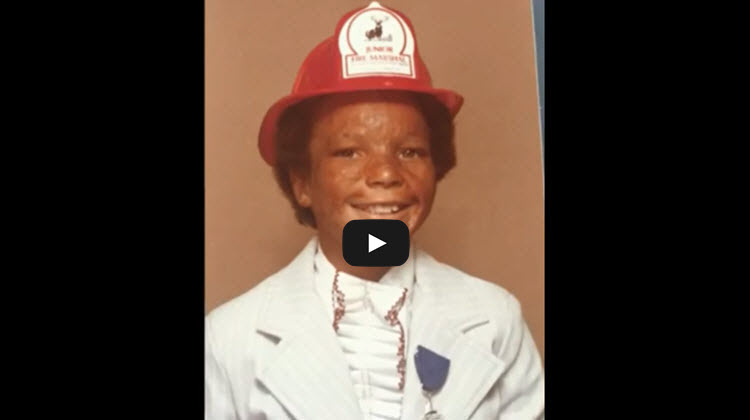 In the News: An Everyday Hero
Ralph Heard was just 9 years old in 1978 when his home's furnace exploded. Ralph credits his family's survival to the skills he learned through our Junior Fire Marshal Program.
See him retell his story
to ABC News as he visits a second-grade class in Atlanta.
110 Million Kids and Counting
When we began as a fire insurance company in 1810, we employed our own fire department to protect customers. In 1947, with loss of life and property damage from fire still a problem in our nation, The Hartford created the Junior Fire Marshal program. Today it is one of the country's oldest corporate sponsored public education programs. Over the years, celebrities have helped us share our fire safety message, including Ron Howard (right) and Don Knotts, pictured above.
Our goals have never changed: to prevent fires, save lives and help kids, families and communities – because together we prevail.