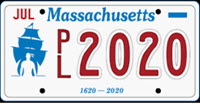 At some point, nearly everyone will need to take time away from a job for family or medical reasons. The federal Family and Medical Leave Act (FMLA) of 1993 guarantees eligible employees up to 12 weeks of leave without the threat of losing their benefits or their job. But the FMLA's protection is limited: it assures only unpaid leave, which many workers can't afford, and applies only to businesses with 50 or more employees.
Under the provisions of the FMLA, the states may offer broader coverage to more people, and several states now mandate some form of paid family and medical leave coverage for their workers. Other states have various paid leave bills in progress. While this may be good news for employees, it places new administration demands on employers.
This is our first in an ongoing series of updates on paid family and medical leave developments – so you can be prepared to fulfill all mandated requirements. This release features highlights for the Commonwealth of Massachusetts, one of the most recent states to mandate paid leave.
Massachusetts signed its paid family and medical leave program into law on June 28, 2018. Some benefits become available under the plan as early as January 1, 2021. With a few exceptions, all employers are required to participate in the state program or by offering a private plan option. Almost all employees are eligible to receive benefits.