Dwelling: Your Most Valuable Asset
There are many components to your home insurance and it all starts with the dwelling. This includes your home itself, any structure attached to it, such as a garage or patio, any functional built-in appliances, and the plumbing and electrical systems.
Determining Your Dwelling Coverage Limit
When it comes to insuring your home, The Hartford recommends that you insure it for 100% of its replacement cost. This anticipates rebuilding with today's construction costs. We have a tool that will help you calculate your replacement cost.
One of the benefits of having 100% replacement cost coverage is that if you suffer a complete loss, your home will be eligible for additional coverage on top of what it's already insured for. This means that you're guaranteed to be covered for the current costs of materials and labor.
Keep in mind that the replacement cost of your home is not the same amount as the market value or the selling price of your home. Learn more with the infographic below.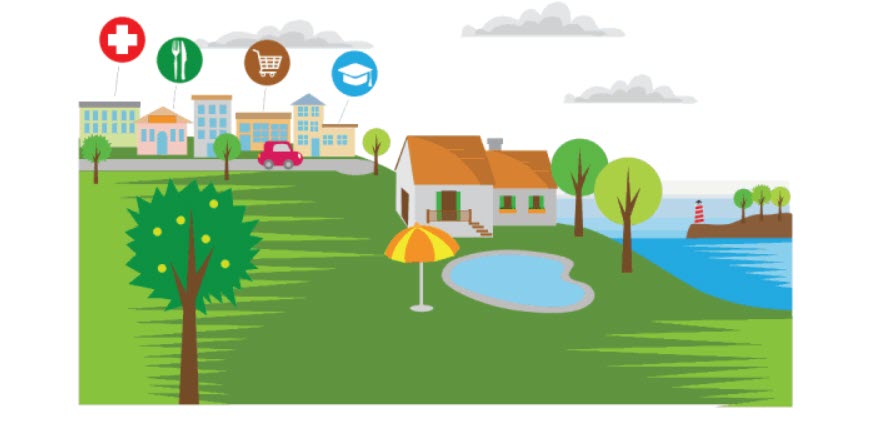 Insurance Coverage availability varies by state.
What Losses Am I Covered For?
Covered losses are listed in your policy as perils. Damage from fire, lightning, smoke and a host of others are covered. However, flood damage is not covered and requires a separate flood policy.