Colorado Workers' Compensation Law

Colorado established workers' compensation laws through the Colorado Workers' Compensation Act in 1915.
1
The Colorado Division of Workers' Compensation (DOWC) oversees the system. With very few exceptions, Colorado requires all businesses with employees to carry
workers' compensation coverage
.
2
If your business has one or more part-time or full-time employees, you need to carry workers' compensation insurance in Colorado. Exceptions to this requirement include:
3
Sole proprietors
Corporate officers
Limited liability company members
Although not required, these types of employees can choose to get workers' comp.
To comply with state law, Colorado businesses can get workers' comp through a private insurance company like The Hartford. We've made getting workers' comp coverage fast and easy. Get a quote today. You can also speak to your insurance agent or call
855-829-1683
to purchase workers' compensation insurance.
Workers' Compensation Insurance Colorado Coverage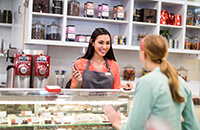 Colorado workers' compensation helps protect business owners and employees in the event of a work-related injury or illness. It protects employers by limiting their liability for injuries or illnesses caused by work. And it protects employees by providing benefits to help them recover from a work-related injury or illness.
What's covered? Colorado workers' comp can help cover an employee's medical costs if they get sick or hurt from their job. Workers' comp can also provide death benefits to an employee's beneficiaries if they lose their life in a work-related accident. Some examples of what Colorado workers' comp can help cover are:
An employee trips over a misplaced box in a hallway. He breaks his wrist. He's taken to the hospital for treatment. Workers' comp can help cover his treatment costs.
An employee at a diner severely burns herself while cooking. She's taken the hospital to receive medical treatment for her burns. Workers' comp can help cover her medical costs.
An employee throws out their back while lifting a heavy box. They have to attend physical therapy sessions to recover. Workers' comp can help cover their costs for ongoing care.
An employee develops carpal tunnel after spending months typing at a computer. The employee also had poor ergonomic posture, which made the condition worse. As a result, he has to receive physical therapy to recover. Workers' compensation can help cover his treatment costs.
Coverage requirements for Colorado workers' comp indicate that employers must:
Have at least one part- or full-time employee
Display a Notice to Employer of Injury poster at all times
Record all lost time injuries and occupational diseases4
File an Employer's First Report of Injury with their insurer within 10 days of an injury5
File Supplemental Report of Accident forms with their insurer when employees return to work or are terminated6
Proof of coverage
is a formal document that proves a business has workers' comp coverage. Also known as a certificate of insurance, the document can also include important policy details. Getting proof of coverage is a simple process with The Hartford. You can start by getting a workers' compensation
quote
today.
Colorado Workers' Compensation Coverage:
Colorado workers' compensation from The Hartford can help cover:
An accident or injury that occurs at work. Workers' comp can help cover an employee's cost of medical care and any ongoing care or rehabilitation for their work-related injury.
Illness caused by an employee's exposure to poor air quality, allergens or harmful substances. Workers' comp can help cover an employee's treatment costs if they get sick from their job.
Repetitive injuries
that develop over time. Repetitive injuries happen after months or years of continuous, stressed movements. It can also occur after poor ergonomic habits. Workers' comp can help cover an employee's cost of treatment and ongoing care if they suffer a work-related repetitive injury.
Missed wages if an employee has to take time off from work to recover from a work-related injury or illness. Workers' comp can help make up a portion of their missed wages. In Colorado, employees can receive two-thirds of their average weekly wage.7
Ongoing care that an employee may need to recover from a work-related injury or illness. Some work-related injuries require more than one treatment session. This can include physical therapy or multiple surgeries. Workers' comp can help cover these costs.
Funeral costs if an employee loses their life as a result of a work-related incident.
Disability benefits if a work-related injury or illness leaves an employee disabled.
Temporary Disability in Colorado (TTD)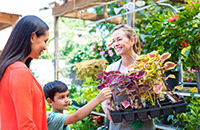 Employees can receive temporary disability benefits if they miss more than three days of work because of a job-related incident. Temporary disability benefits start on the fourth missed work day. The benefits are paid on a biweekly basis until the employee can return to work.
8
There are two types of temporary disability: temporary total and temporary partial.
Temporary Total Disability (TTD) benefits are paid when an employee is temporarily and wholly disabled. This results in them being unable to earn wages.9
Temporary Partial Disability (TPD) is paid to an employee that can return to work in a modified job duty. The new job can have reduced wages and hours. TPD benefits make up a portion of an employee's lost wages.
Temporary disability benefits end if an employee:10
Can return to work at their pre-injury wage
Is allowed to return to work by a treating physician
Receives a written release by a treating physician to return to modified work
Fails to keep rescheduled medical appointments
Has reached their maximum medical improvement
Disability benefits can also end if your insurance provider modifies, terminates or suspends benefits for other reasons.
Permanent Disability in Colorado
Colorado workers' compensation law categorizes permanent disability into two types: partial and total.
Permanent Partial Disability (PPD) is defined as "the permanent loss of function to a body part or body system."11 This includes:
The nervous system
Respiratory system
Digestive system
Employees that can't fully recover from an injury or illness are eligible for PPD benefits. Treating physicians determine the percentage of permanent disability. Disabilities are categorized as either scheduled impairment or non-scheduled impairment.12
Scheduled impairment relates to the loss of function in the toes, feet, legs, fingers, hands, arms, eyes, vision or hearing. If the disability relates to one of those bodily functions or parts, a schedule of values determines the amount of compensation.
Non-scheduled impairment relates to the loss of function that affects body parts not listed under the scheduled impairment. This includes the spine, lungs or mental function. Compensation for non-scheduled impairment is based on an impairment rating assigned by a physician. It's also based on age, a fixed 400-week factor and total temporary disability rate.
Permanent Total Disability (PTD) occurs when an injury leaves an employee permanently unable to earn wages. PTD benefits compensate two-thirds of the average weekly wage at the time of injury. This continues for the duration of the disabled employee's lifetime.13
Important Timelines When Filing Colorado Workers' Comp Claims
Employees and employers have timelines to follow when filing Colorado workers' compensation claims. Common timeframes include:14
Four days, for employees to report work-related injuries to their employers
Ten days, for employers to report employee injuries to their insurer
Twenty days, for the insurer to respond to an employee's claim
Colorado Workers' Compensation Claims
This article provides general information, and should not be construed as specific legal, HR, financial, insurance, tax or accounting advice. As with all matters of a legal or human resources nature, you should consult with your own legal counsel and human resources professionals. The Hartford shall not be liable for any direct, indirect, special, consequential, incidental, punitive or exemplary damages in connection with the use by you or anyone of the information provided herein.