Georgia Workers' Compensation Insurance

In the Peach State, employers with three or more part-time or full-time employees must have workers' compensation insurance coverage.
1
Workers' compensation insurance
provides coverage to employees who get sick or injured as a result of their job. Workers' comp can also help cover related legal fees if an injured employee's family sues your business. Workers' comp benefits may help with:
Replacing missed wages
Covering medical care costs
Paying funeral costs in the event of an employee's work-related death
You can buy workers' compensation insurance from private insurance carriers, like The Hartford.
Workers' Comp in Georgia Coverage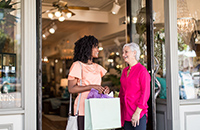 In the state of Georgia, workers are not required to prove their employer was at fault for an injury. But a doctor, authorized by an employer, must provide the diagnosis. If an employee gets injured or sick from a work-related cause, he has to receive treatment from a list of doctors approved by the employer. Seeing a doctor that's not listed is considered unauthorized treatment. This means the employee won't receive workers' compensation benefits.
2
And health insurance won't cover the costs of a work injury or illness. Without benefits, your employee may have to pay out of pocket for his costs.
Employees must immediately report injuries to their employer. Waiting more than one month to report an injury can result in a loss of workers' comp benefits.3
If one of your employees gets hurt or sick from their job, you can limit their choice of treating physicians.4 It's also important to know that Georgia does not require you to keep a position available for an employee to return to once they recovered from an injury.5
If your employee has to miss work for more than seven days because of a job-related illness or injury, he can receive two-thirds of their weekly wages. There is a maximum weekly rate of $575. Depending on the severity of your employee's injury, he can receive this benefit for up to 400 weeks.6
Some examples of how workers' comp can help protect your business and employees are:
While working in an Atlanta construction zone, a wood plank falls and injures your employee's foot. He is taken to the emergency room. The injury requires weeks of recovery time. Workers' comp can help cover your employee's ER costs. It can also help replace some of his lost income.
Your office worker slips on a wet floor and hurts her back from the fall. She goes to a doctor in Athens and finds out she needs physical therapy before she can return to work. Workers' comp can help cover her treatment costs. It can also help cover her physical therapy costs.
Your employee drops a box on his foot, breaking a toe. Workers' comp insurance can help pay for his medical costs to treat it.
What's Covered Under Georgia Workers' Compensation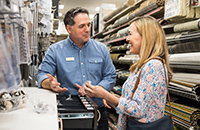 Workers' compensation insurance from The Hartford provides benefits to your employees who suffer a work-related injury or illness.
The coverage only applies to employees working in Georgia. And because it's required by most businesses, having proof of workers' compensation is important.
Proof of workers' compensation insurance coverage – also known as a certificate of insurance – provides evidence of insurance and contains important details about the policy. Getting proof of workers' compensation insurance coverage in Georgia is easy to do when you're insured with The Hartford. Get a
quote
and receive proof of workers' compensation insurance in Georgia today.
Georgia Workers' Compensation Law Exemptions
There are a few workers' comp exemptions Georgia business owners should be aware of, such as:7
Employees who work for an employer with less than three employees
Most railroad employees
Farm laborers
U.S. government employees
Domestic servants
Under Georgia workers' compensation law, sole proprietors and partners are exempt from coverage. However, they can choose to be a part of the coverage if they want.8
Up to five of a business's officers may waive coverage on themselves. They are still included in the three or more employees rule.9
Independent contractors, who may not get workers' comp coverage from the hiring company's insurance policy and may need to provide proof of coverage. A contractor can also be liable if his subcontracting work and the subcontractor doesn't have workers' comp insurance.10
Workers' compensation insurance in Georgia does not provide coverage for psychiatric, psychological, heart or vascular diseases, unless they arise from a separate occupational disease.11
There are various exemptions to be aware of when it comes to workers' comp in Georgia. Specialists at The Hartford can help answer your questions. Start your
quote
online to ensure your Georgia business gets the insurance coverage it needs.
Workers' Compensation Settlements in Georgia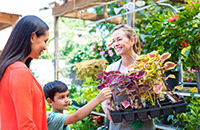 Workers' compensation claims are occasionally disputed or denied. An employee can enter into an attorney-client relationship with a lawyer if there is a dispute. If a claim is denied, an employee can ask for a hearing with the Georgia State Board of Workers' Compensation. Employees may be asked to attend mediation before the hearing. Not every workers' compensation claim goes to trial. Often, an employer and employee may reach a settlement beforehand.
For workers' compensation settlements, Georgia has two types:
Liability Stipulations Workers' Compensation Settlement. This settlement is when both the employer and employee agree that a workers' comp claim is legitimate. Both parties also agree the employer is liable and the employee should receive benefits. A Liability Stipulations settlement determines the benefits due to the worker. These settlements are submitted to the Georgia State Board of Workers' Compensation.12
No-Liability Stipulations Workers' Compensation Settlement. This occurs when the employer and employee disagree about a workers' comp claim. Despite this, the employer agrees to pay compensation to the employee. The settlement can't exceed 25% of the employee's weekly benefits.13
Georgia Workers' Compensation Claims
This article provides general information, and should not be construed as specific legal, HR, financial, insurance, tax or accounting advice. As with all matters of a legal or human resources nature, you should consult with your own legal counsel and human resources professionals. The Hartford shall not be liable for any direct, indirect, special, consequential, incidental, punitive or exemplary damages in connection with the use by you or anyone of the information provided herein.