Workers' Comp Nevada

With few exceptions, Nevada state law requires every business with an employee to have
workers' compensation insurance coverage
. This coverage helps protect both your business and your employees from a work-related injury or illness. Workers' comp in the Silver State helps protect your employees by providing benefits if they get injured or sick because of their job. It helps protect employers like you, through "exclusive remedy," prohibiting your employee from suing you for
work-related injuries
or illnesses.
1
It's your responsibility as an employer to purchase workers' comp to comply with state law. You can get coverage for your business from private insurance carriers, like The Hartford.
Nevada Workers' Compensation Coverage
The Hartford offers comprehensive workers' compensation insurance for Nevada businesses. Workers' comp insurance can help pay for necessary medical care to treat a job-related injury or illness. It can also help NV employees keep some of their income if they have to take time off to recover from a work-related injury or illness.
Workers' comp can help protect your Nevada business and your employees in the following situations:
Your employee is driving to meet with a customer at a job site. He gets into a car accident and goes to the hospital. Workers' comp can help cover his medical costs.
Your construction employee falls off a ladder. He breaks his leg and goes to the emergency room for treatment. He also needs physical therapy to recover. Workers' comp can help cover his costs for medical treatment and ongoing care.
Your restaurant chef spills a pot of boiling water on herself. She's taken to the hospital to treat her burns. Workers' comp can help cover some of her lost wages, medical treatment and ongoing care.
While working in a factory, a steel beam falls on your employee's foot. He goes to the hospital for treatment. Workers' comp can help cover his costs.
Your employee gets exposed to harmful chemicals at work. She gets very sick and passes away. Workers' comp can help pay for her funeral and the medical costs she incurred while fighting the illness.
Nevada workers' compensation insurance requirements indicate that businesses with at least one employee should have coverage. Employers like you can get coverage through workers' compensation insurers like The Hartford.
What's covered? Workers' compensation insurance in Nevada provides benefits to your employees who become hurt or sick because of their job. It can also provide payments to your employee's beneficiaries if they pass away due to a work-related cause. Workers' comp also helps protect insured employers like you from claims alleging bodily injury or sickness caused by work.
Among other benefits, Nevada workers' comp provides coverage for:2
Medical treatment costs
Partial compensation for lost time
Permanent partial disability
Permanent total disability
Vocational rehabilitation
Dependent benefits in the event of a death
Claims-related costs, such as transportation or mileage
Proof of coverage
helps businesses prove they have workers' comp coverage in Nevada. Also known as a certificate of insurance, this formal document includes important policy details. With The Hartford, it's simple and easy to get proof of workers' comp coverage. Get a
quote
to learn more about getting a certificate of insurance.
What Workers' Compensation in Nevada Covers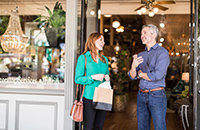 Nevada workers' compensation through The Hartford can also help cover:
Accident or injury costs if your employee gets hurt on the job.
Illnesses caused by exposure to allergens or harmful substances. If an employee suffers a work-related illness, workers' comp can help cover their costs for medical treatment.
Repetitive stress injuries
that build up over months or years of harmful, repetitive motions or habits. Workers' comp can help cover an employee's cost to treat a work-related repetitive stress injury.
Missed wages if your employee takes time off from work to recover from a work-related injury or illness. Workers' comp can help replace some of their lost wages.
Ongoing care costs if your employee with a work-related injury or illness needs additional treatment, such as physical therapy.
Funeral costs if your employee loses his life while on the job.
Disability benefits if your employee's work-related injury or illness leaves them disabled.
Nevada Workers' Compensation Exemptions
In Nevada, there are some exemptions to the workers' comp requirement, such as:3
Employees brought into Nevada on a temporary basis that have insurance from another state.
Employment covered by private disability and death benefit plans.
Interstate commerce jobs that aren't subject to Nevada's legislature.
Casual employment that lasts no more than 20 days and has a total labor cost under $500. Casual employment means a worker only gets hired for work that's needed.
Workers' Compensation Nevada Rates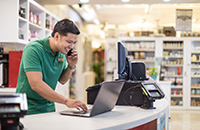 The Property & Casualty Section of Division of Insurance approves workers' compensation rates.
4
Nevada workers' compensation laws allow for a competitive rating, but not an open rating. This means workers' compensation insurance premiums get calculated using the National Council on Compensation Insurance (NCCI) loss costs, along with a loss-cost multiplier, schedule rating and other factors.
5
Other factors affecting a workers' compensation premium can include:
Job class codes or classification codes
Payroll size
Number of employees
Get a
quote
and find out how much you could pay for a workers' compensation policy for your Nevada business.
Nevada Workers' Compensation Claims
This article provides general information, and should not be construed as specific legal, HR, financial, insurance, tax or accounting advice. As with all matters of a legal or human resources nature, you should consult with your own legal counsel and human resources professionals. The Hartford shall not be liable for any direct, indirect, special, consequential, incidental, punitive or exemplary damages in connection with the use by you or anyone of the information provided herein.