Personal Property: Protecting Your Belongings
Personal property coverage is an essential part of your home insurance because it protects your belongings such as furniture, clothing, and appliances. It's there to protect your belongings against damage or theft at home or anywhere else in the world.
Determining Your Personal Property Coverage Limit
Your personal property coverage is automatically calculated as a percentage of your dwelling coverage, which is usually 70 percent. But you can always customize your coverage to the amount you think your belongings are worth. When you insure your personal property with Replacement Cost Coverage, covered property that is damaged or stolen will be replaced with a comparable item at today's value, not depreciated Actual Cash Value.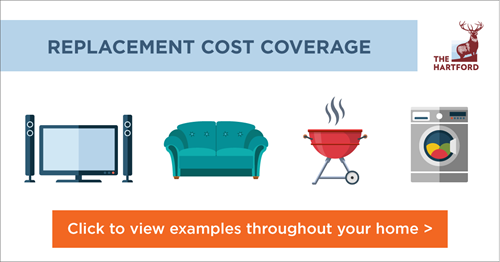 Insurance Coverage availability varies by state.