What Does Liability Insurance for Small Businesses Cover?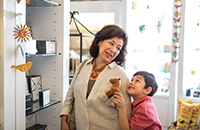 Liability insurance for
small businesses
helps cover the costs you may incur from claims of bodily injury and property damage to others that are made against your business. This type of insurance typically covers costs related to claims of property damage and bodily injury that may be caused by products, damage due to operations, personal injury, libel, slander, and advertising errors.
Each small business is different and faces unique risks. Fortunately, there is a broad range of small business liability coverages available to address both the broader risks most businesses face as well as the more specialized risks different small businesses must prepare for. For basic coverage, consider getting General Liability, Business Auto, and if you have employees, you'll probably need Workers' Compensation Insurance. For added protection, smart business owners often extend their coverage by adding Commercial Umbrella insurance.
Understanding Small Business Liability Insurance
To prepare for the typical risks businesses must protect against, let's review the standard business liability insurance coverages most businesses need.
Because you want to protect your assets from any number of liability risks, it's important that your small business insurance provides a broad range of coverage. To cover the most common liability risks, at a minimum, most businesses choose all of these primary coverages.
For example, if a customer slips and falls, General Liability Insurance can help cover the costs of the accident. If an employee slips and falls, Workers' Compensation Insurance can help cover the costs of the accident. And if you are an accountant and your client claims you made an error that cost them a lot of money, Professional Liability can help pay the costs to resolve the claim.
The type of insurance your small business must carry also depends on the state you do business in. Most states require businesses to have Workers' Compensation Insurance and Commercial Auto coverage. And each state's coverage requirements for Worker's Compensation and Auto insurance may differ.
Why Do You Need Liability Insurance for Small Businesses?
Without liability insurance, the costs of a claim made against your small business could come out of your own pocket. Also, most states have minimum coverage requirements for some types of liability insurance, like Commercial Auto. If your business does not meet those minimum coverage requirements, your business could be sued, fined or even forced to shut down.
To learn more about how different liability insurance coverages can help protect your business, talk to an insurance professional. The following questions may be helpful to ask.
Which of my employees require Workers Compensation Insurance coverage to operate in this state?
Do my liability insurance coverages protect me in other states?
Do I need General Liability insurance for the part of my business that I run out of my home?
What are the minimum limits of liability insurance that I need?
Can I increase or decrease my liability insurance premiums throughout the year?
Extend Your Small Business Liability Insurance Coverage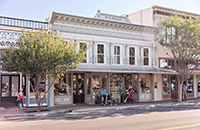 Umbrella Insurance, also known as Excess Liability Insurance is a great way to extend your business's liability coverage. Umbrella Insurance acts as a safety net when you reach the limits of your primary business liability coverage.
Here's an example. A customer slips and falls in your store. They are injured and make a claim against your business for $300,000 to cover their medical costs. If your General Liability policy, which covers slip and fall accidents on business premises, has a limit of $200,000 and you don't have additional coverage, you might have to pay the difference out of your own pocket. This could cost you $100,000 of your personal finances. If you have a Commercial Umbrella policy, which typically comes with coverage limit increments of $1 million, $2 million and more, it could help cover the excess liability cost.
Commercial Umbrella Insurance is designed to cover the excess liability costs when the costs of a claim exceed the limits of your General Liability policy. The cost of an Umbrella policy is relatively modest compared to the coverage you receive. Typically a $1 million to $2 million Umbrella policy can be purchased for just hundreds of dollars – maybe $250 to $500. For a relatively low cost, your business can get millions of dollars of extra liability coverage. And you can enjoy peace of mind knowing you are prepared in the event of a major liability claim.
Types of Small Business Insurance
Liability insurance doesn't cover the cost of accidents that happen to your own property. Whether it be a flood, fire or theft, you are still responsible for protecting your small business. Even something like lost income can be covered by insurance. To help protect your business from costs beyond liability claims, consider adding the following small business coverages from The Hartford.
Why The Hartford for Small Business Liability Insurance?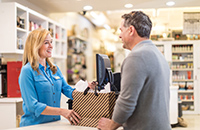 Over 1 million small business owners trust The Hartford for their insurance needs. The Hartford has been protecting customers for more than 200 years. We're dedicated to helping small businesses prevail. That's why we created a team of specialists dedicated to serving small businesses over 30 years ago.
Our claims representatives consistently earn the industry's highest customer claims ratings and reviews. The Hartford has been recognized as a World's Most Ethical Company
®
11 times by The Ethisphere Institute.
1
Find out how we can help you protect your small business,
get a quote today
.